Barbecue Grill Mesh, also BBQ grill is one type Crimped Wire Mesh used for roasting, baking and outdoor roasting. Barbecue grill wire mesh or BBQ wire netting .
Barbecue grill mesh with circular, square, rectangle shapes is widely used in the camping, travel, restaurants for roasting meats, vegetables, seafoods.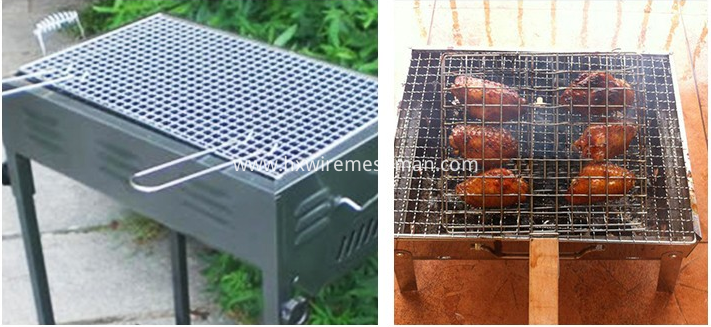 1. Material:stainless steel,galvanized wire
2.Type
1) One-time use barbecue wire mesh
2)Many-time use barbecue wire mesh
3.Usage
Hotel,camping, barbecue,tenting, military,travel etc.
4.Specification
Wire diameter: 0.4-3.0mm
Mesh: 1-100mm
5.Shape of the hole
square, rectangle, round, curve and as required
6.Surface finish: galvanized.
7.Characters
weaving and welding finished. It has heat-resistance, corrosion-resistance, and harmless. Easy to use.


BBQ Application