Our plastic mesh is processed and made of polyethylene and polypropylene. It has the performances of wear-resisting, corrosion-resisting, fine toughness. Our various products cover extruded plastic mesh and knitted mesh. These netting have different shapes, such as diamond netting, square mesh netting, expanded netting and geo grid netting. In addition, Plastic Netting can used in various fields, such as, windbreak mesh, anti- bird net, anti-gnat mesh, engineering plastic mesh, turf reinforcement mesh, agriculture net, shade net for greenhouse, debris netting and pipeline protection plastic mesh.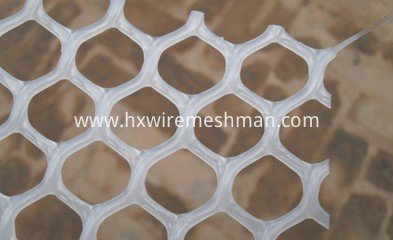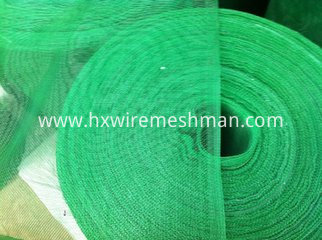 Plastic Mesh For Fencing, Safety Construction, Conveying, Agricultural Shading And Various Uses
Plastic netting processed of polyethylene and polypropylene enjoys the performances of wear-resisting, corrosion-resisting, fine toughness.
Typical Uses:
Plastic mesh barrier for trees and plants, providing protection against rabbits and foraging animals. Available in a range of different mesh sizes and weights.
Features:
1.Plastic netting barrier offers tough property yet lightweight, it is rot proof & lasting for long life.
2. It is economical, high UV rating, giving several years protection while using of it requires only two support stakes to secure.
Common Mesh Size: 90mm x 40mm
Weight/m2: 130gms
Roll Size: 1m x 50m
Colour: Green, orange, blue, yellow, etc.
Roll Size: 1m x 30m
Case Study on Orange Safety Fencing Mesh:
Plastic netting safety fence used in construction sites, railway, sporting. gardens, agriculture, engineering, snow area and other events.
Plastic Mesh For Barrier Safety Warning Fencing
Plastic Barrier Fencing Mesh For Garden Fence
100g Plastic Orange Waring Safe Mesh For Barrier Fence
Color:orange