Gabions wire mesh are wire fabric containers, uniformly partitioned, of variable size, interconnected with other similar containers and filled with stone at the site of use, to form flexible, permeable, monolithic structures such as retaining walls, sea walls, channel linings, revetments and weirs for earth retention.
Gabion structures yield to earth movement but maintain full efficiency and remain structurally sound. They are quite unlike rigid or sem-rigid structures which may suffer catastrophic failure when even slight changes occur in their foundations. Highly permeable, the gabion structures act as self draining units which "bleed" off ground waters, relieving hydrostatic heads. Interstitial spaces in the rock fill dissipate the energy of flood currents and wave action.
Hexagonal wire mesh gabion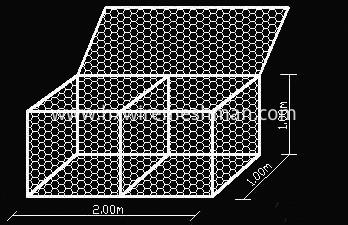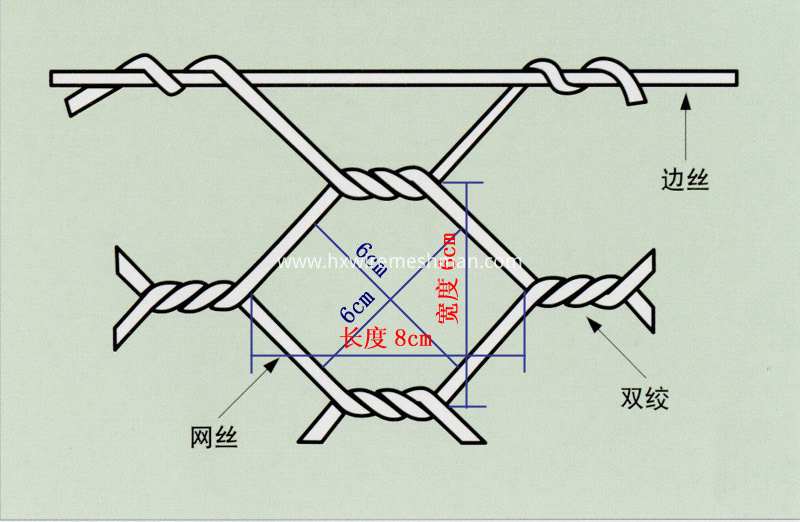 Gabion Sizes:
| | |
| --- | --- |
| Mesh | Wire |
| 60*80 | 2.0mm-3.0mm |
| 80*100 | 2.2mm-3.5mm |
| 100*120 | 2.4mm-3.5mm |
| 120*150 | 2.7mm-4.0mm |
WELDED STEEL WIRE MESH GABION
Welded Wire Mesh divides into stainless steel, hot dipped galvanized and electro galvanized.
The adoption plates the zinc craft after welding,it is made from high-quality iron wire by automatic equipment
The products have smooth mesh surface ,well-proportioned meshes ,strong welded points and bright luster.The mesh does not come loose even if cut in parts or being exerted force on parts .Compared with general iron wire,the products are better in respects of anti-corrosive .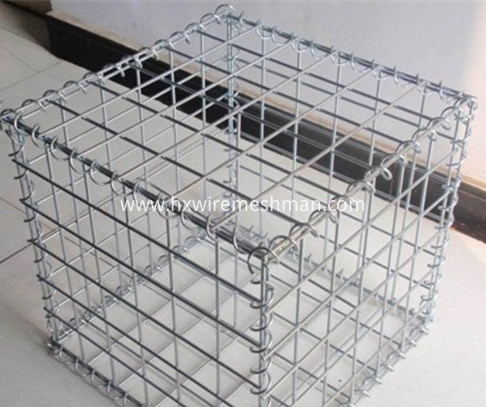 Specification List of Welded Wire Mesh

Opening

Wire Diameter

In inch

In metric unit(mm)

1/4" x 1/4"

6.4mm x 6.4mm

22,23,24

3/8" x 3/8"

10.6mm x 10.6mm

19,20,21,22

1/2" x 1/2"

12.7mm x 12.7mm

16,17,18,19,20,21,22,23

5/8" x 5/8"

16mm x 16mm

18,19,20,21,

3/4" x 3/4"

19.1mm x 19.1mm

16,17,18,19,20,21

1" x 1/2"

25.4mm x 12.7mm

16,17,18,19,20,21

1-1/2" x 1-1/2"

38mm x 38mm

14,15,16,17,18,19

1" x 2"

25.4mm x 50.8mm

14,15,16

2" x 2"

50.8mm x 50.8mm

12,13,14,15,16
Why are gabions used?
In the course of supporting steep slopes, aesthetical and environmental requirements must also be fulfilled besides technical requirements. Within a couple of years vegetation grows over gabion retaining walls, but selected plant species can also be planted in them in a planned way. Consequently their use offers numerous advantages as compared to other types of structures.